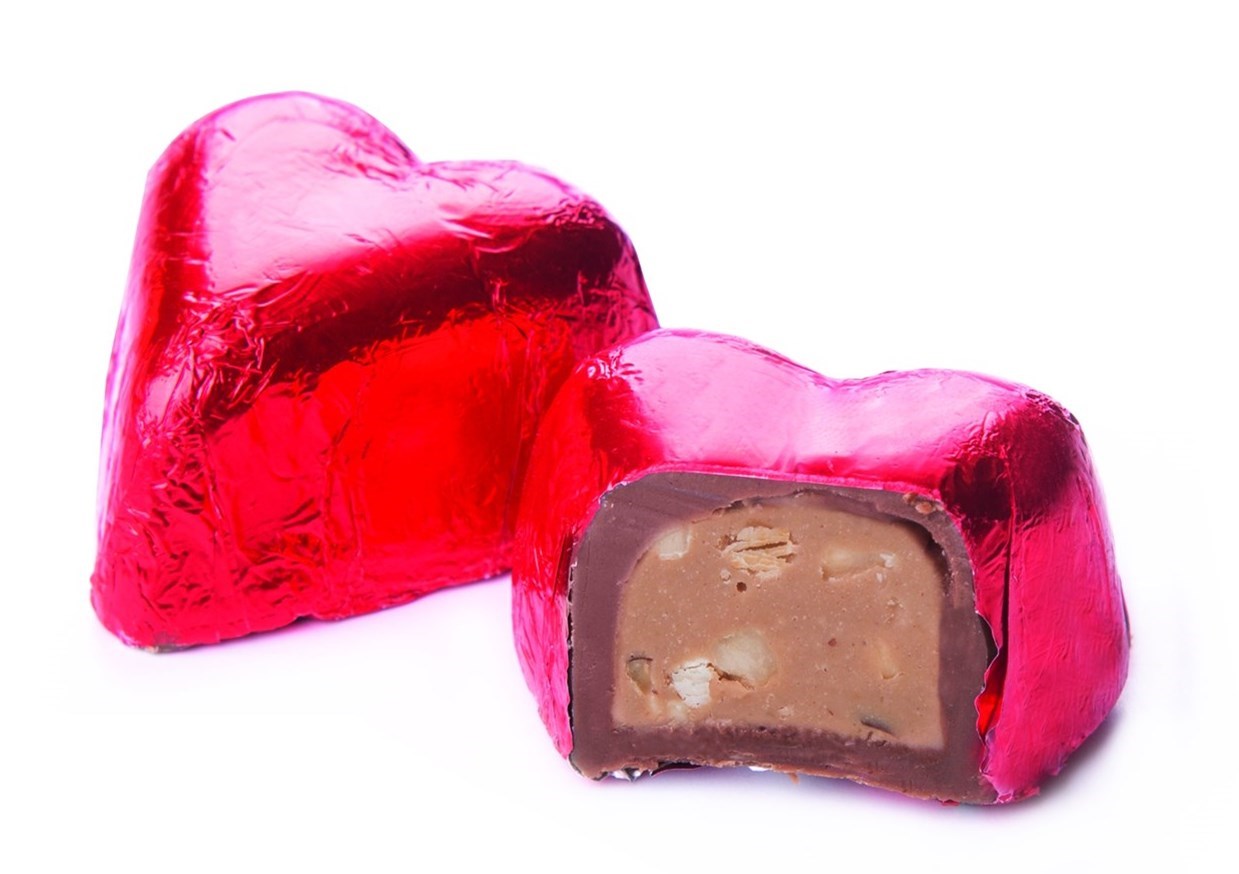 VALENTINE

MILK CHOCOLATE, HAZELNUT CREAM WITH HAZELNUT PIECES​​​​​​​
​​​​Ref. 0403-VALENTINE-2.65lb
Available in pre-mixed gift boxes or in bulk
Shelf life: 12 months
Storage: Min +15°C / 54°F - Max 20°C / 68°F
Humidity: Max 60%
DESCRIPTION
In honor of Saint VALENTINE, we named our heart-shaped Pralines after him. Every February 14th, all over the world, Valentine's Day is celebrated to commemorate the anniversary of his death. Chocolates, flowers and gifts are exchanged between lovers. Feel the love with our rich milk chocolate praline with a shade of caramel and discover the surprising crunch of hazelnut pieces in the sumptuous and velvety hazelnut cream.
This chocolate is made with only natural colors and flavors. According to our Belgian tradition, the milk chocolate contains no other vegetable fats than 100% cocoa butter. No wax, hydrogenated fats or genetically modified agents are added.
Only the best ingredients are used to reach its high-standard.
​​​​​​​​​​​​​TECHNICAL SHEET ON DEMAND
USERS ADVICE
Don't taste chocolate out of the fridge, the delicate aroma's won't get the chance to reveal themselves.

Avoid strong or spicy food before you savor chocolate. Drink water to cleanse your palet.

Take your time to enjoy this Luxury Chocolate. Let it melt in your mouth so that all delicate flavors touch your taste buds.

Pay attention to the delicous aromatic aftertaste.

USER TIPS
These chocolates are perfect to pair with wine, liquor or other drinks.

ALLERGENS: Soybeans, Milk, Nuts
MAY CONTAIN: Gluten, Eggs