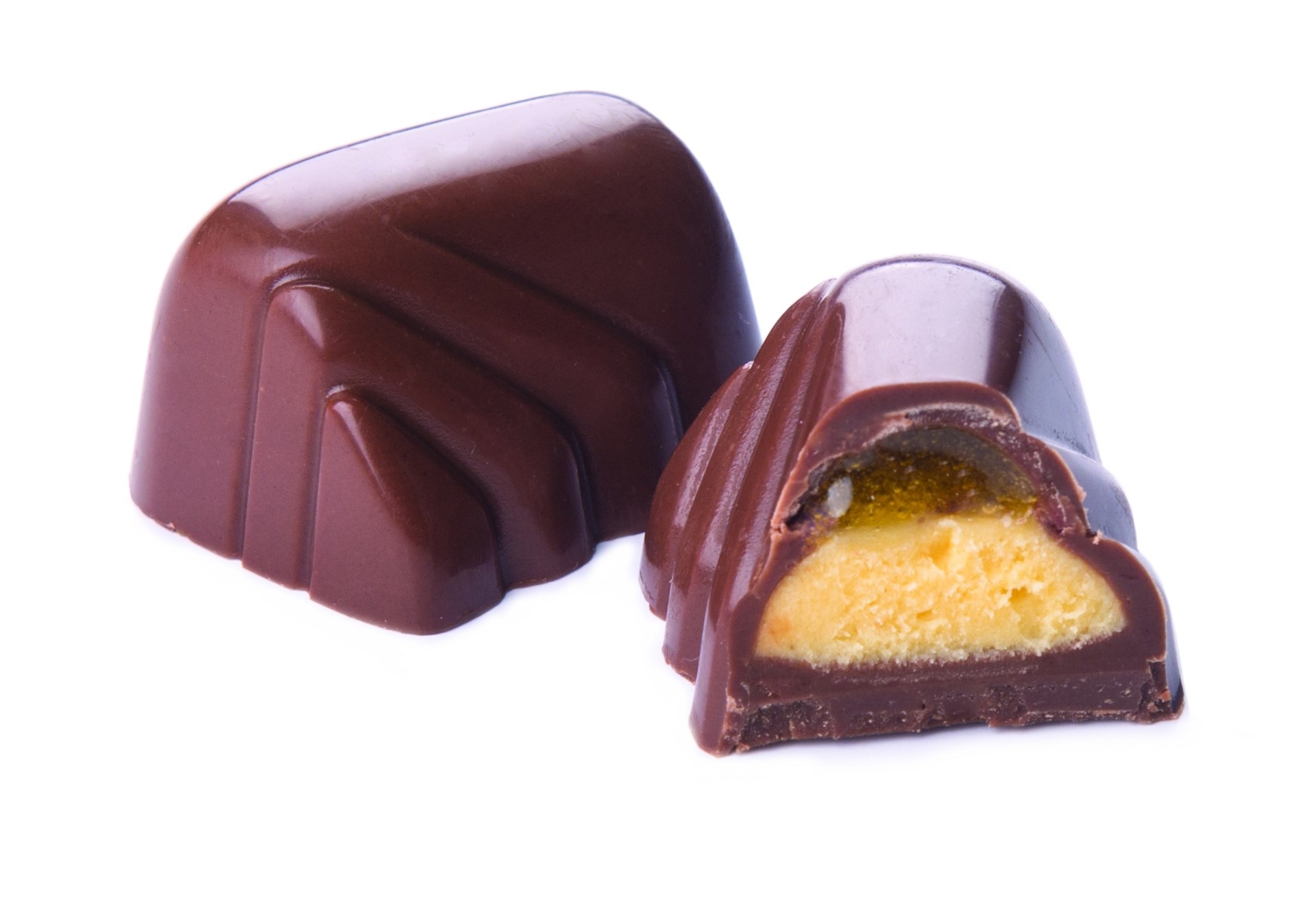 LOUISE-MARIE

MILK CHOCOLATE, MANGO AND CORIANDER
Ref. 0802-LOUISE-MARIE-2.31lb​​​​​​​
Available in pre-mixed gift boxes or in bulk
Shelf life: 12 months
Storage: Min +15°C / 54°F - Max 20°C / 68°F
Humidity: Max 60%
DESCRIPTION
This exclusive delicacy will seduce you like no other. The beauty and generosity of Louise-Marie is embedded in this contect. The exotic mango spiced with coriander is perfectly paired with smooth milk chocolate. Have a taste and confirm the magic of recipes and beauty.
This chocolate is made with only natural colors and flavors. According to our Belgian tradition, the milk chocolate contains no other vegetable fats than 100% cocoa butter. No wax, hydrogenated fats and no genetically modified agents are added.
Only the best ingredients are used to reach its high-standard.
​​​​​​​​​​​​​TECHNICAL SHEET ON DEMAND
USERS ADVICE
Don't taste chocolate out of the fridge, the delicate aroma's won't get the chance to reveal themselves.
Avoid strong or spicy food before you savor chocolate. Drink water to cleanse your palet.
Take your time to enjoy this Luxury Chocolate. Let it melt in your mouth so that all delicate flavors touch your taste buds.
Pay attention to the delicous aromatic aftertaste.

USER TIPS
These chocolates are perfect to pair with wine, liquor or other drinks.

ALLERGENS: Soybeans, Milk
MAY CONTAIN: Gluten, Eggs, Nuts